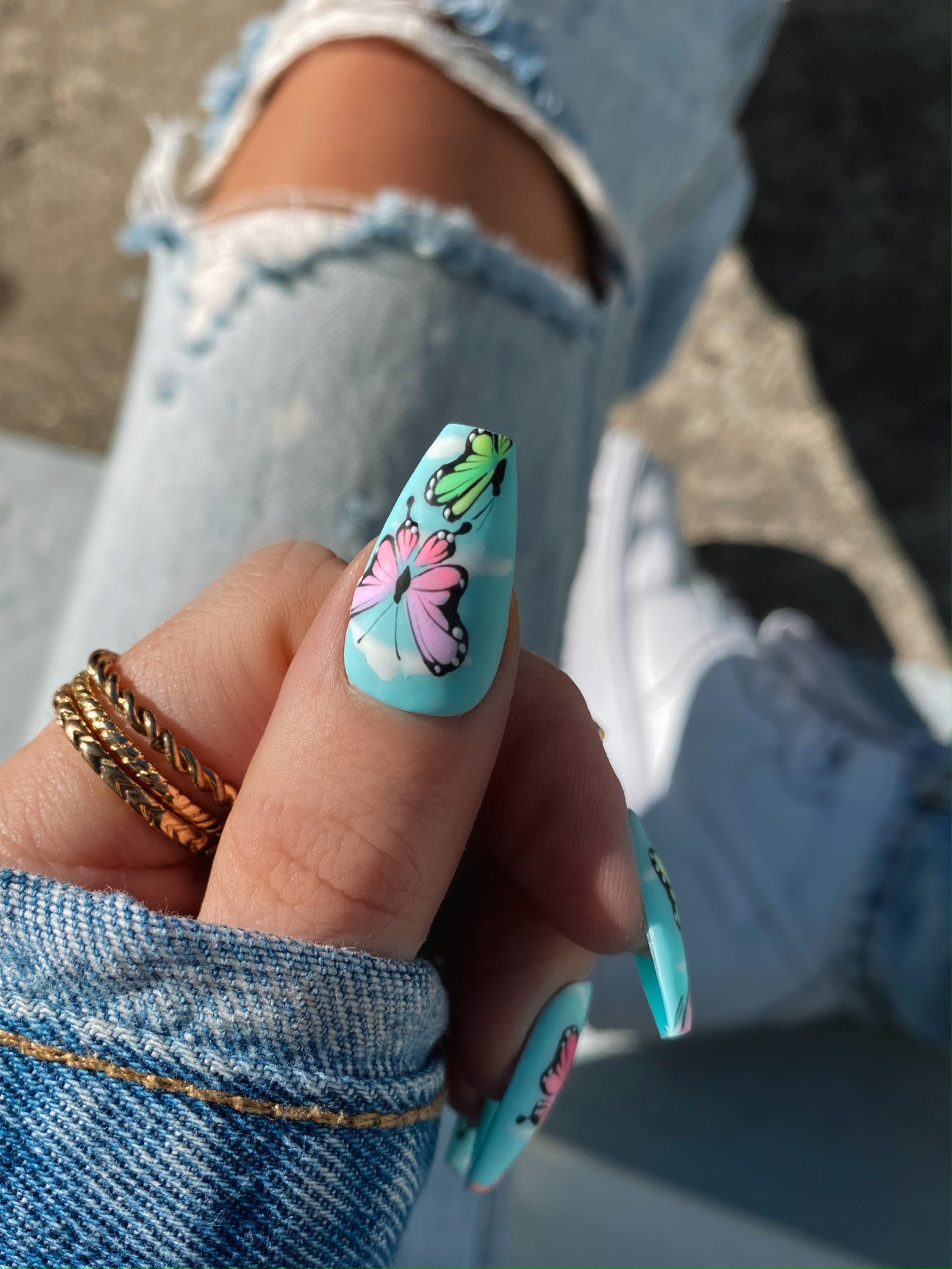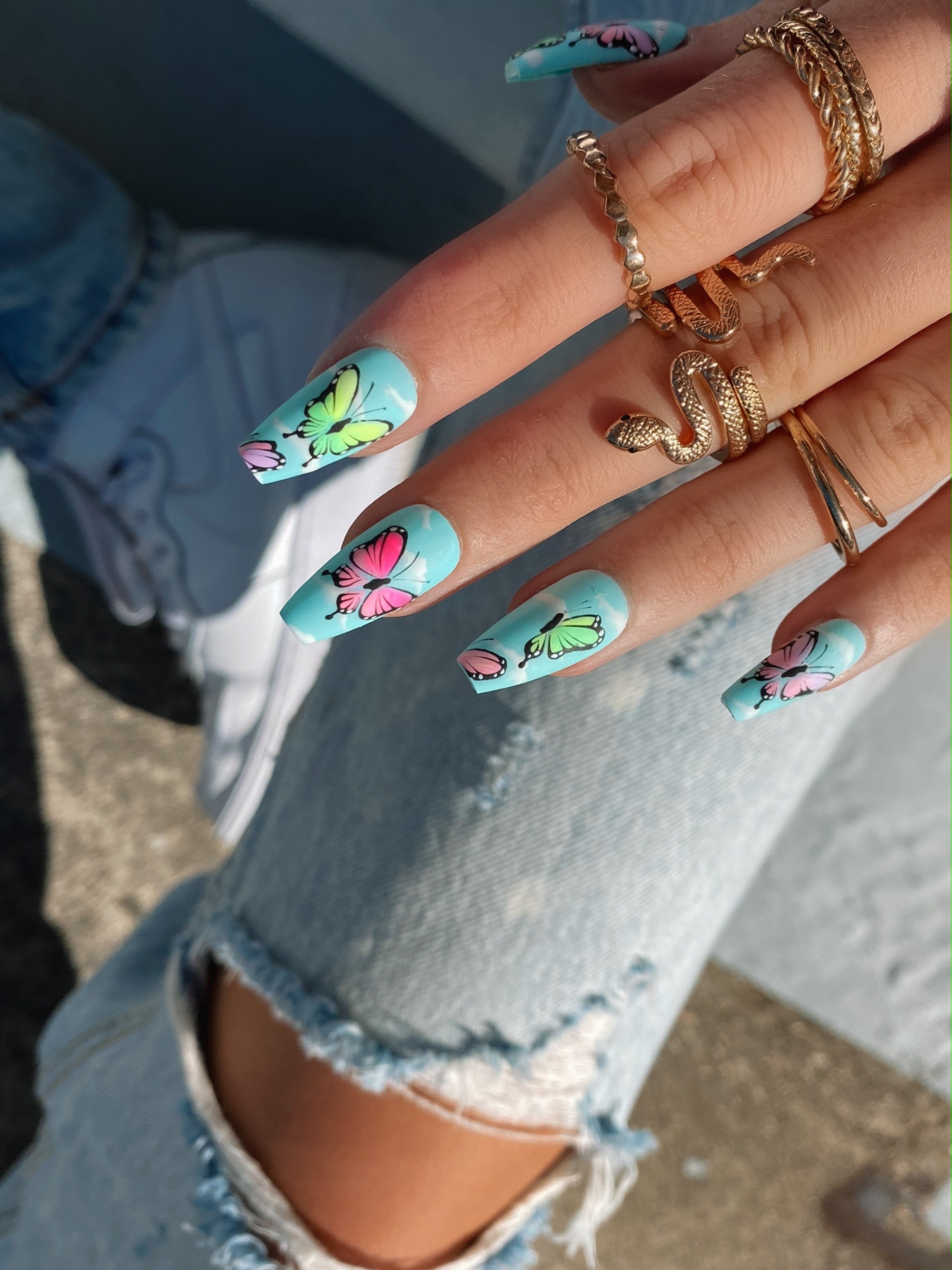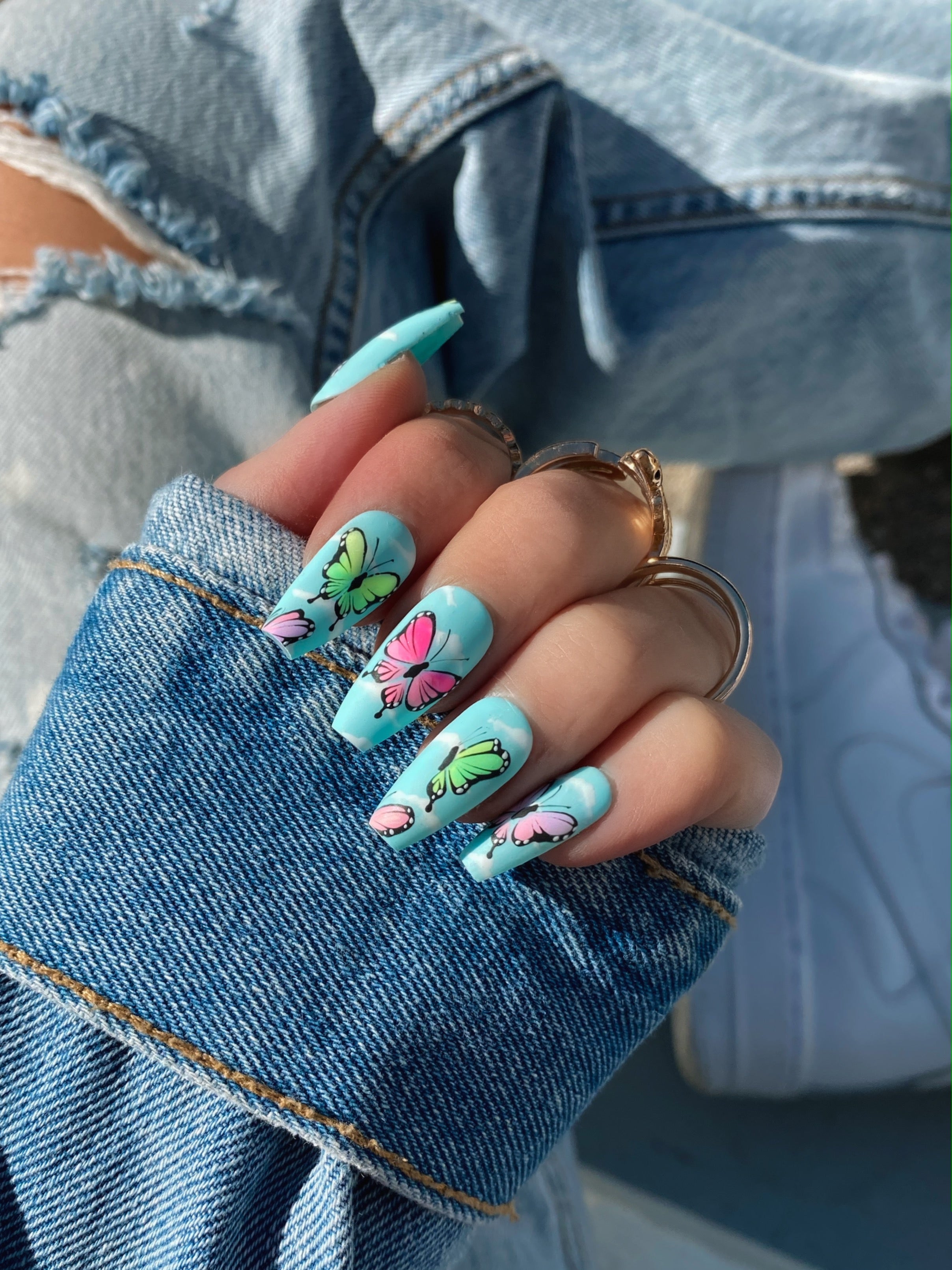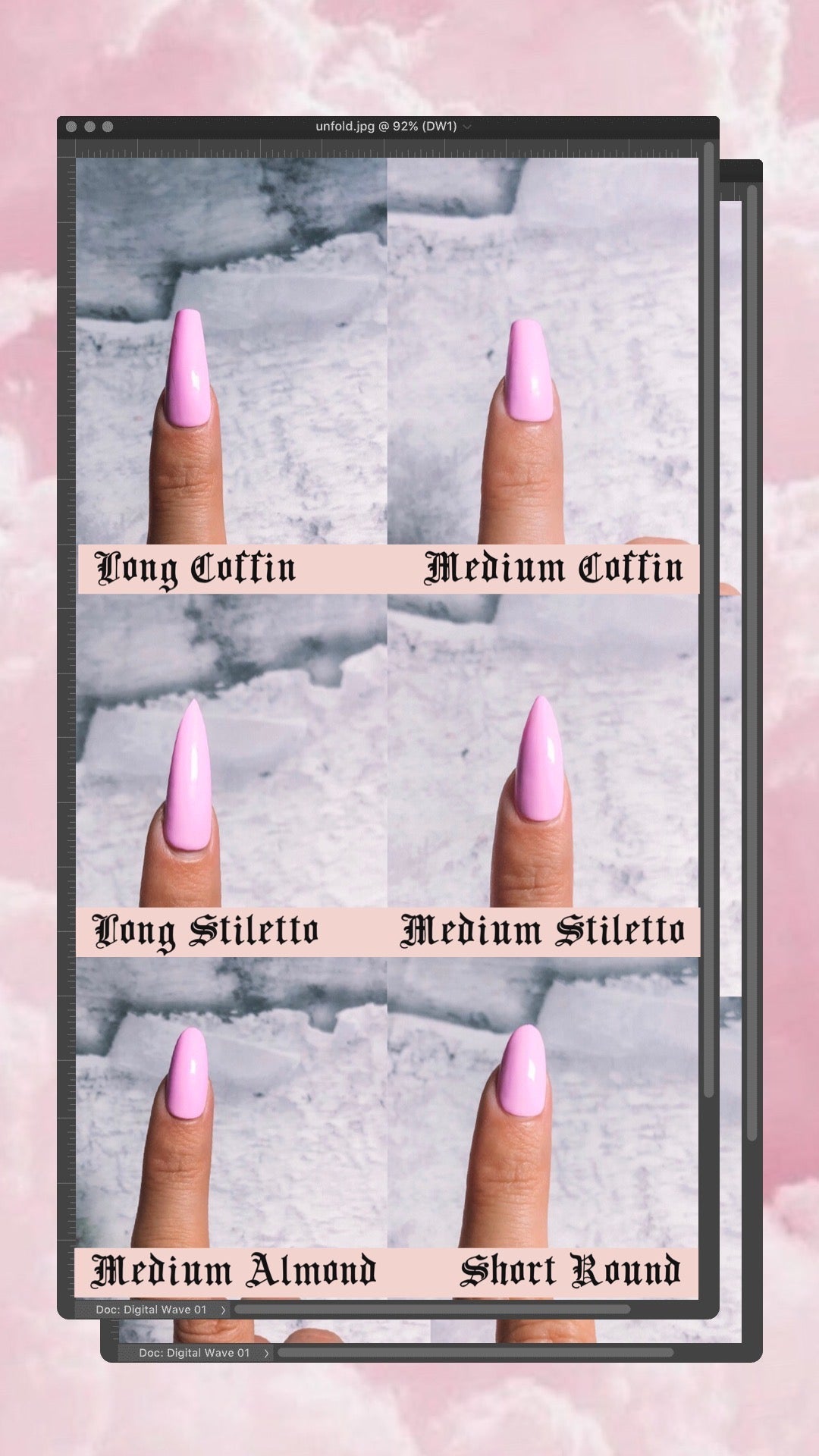 Cloud + Butterflies Press-ons
Hand-painted with love.  Our signature Butterfly nails!
ALLOW 5 BUSINESS DAYS FOR PRODUCTION.
Model wears Medium Coffin.
This kit includes: 
10x custom made press-on nails to fit your nails

1 nail file/buffer

1 premium adhesive glue (upto 2 weeks wear)

OR

Adhesive glue tabs (upto 2 days wear)

Alcohol preparation swabs

1x wooden cuticle pusher

Preparation and Aftercare instructions
Please ensure sizing kit is purchased first (and leave your sizes in the notes)
 OR 
measure your own following this link (leave your sizes in the notes):
  https://www.youtube.com/watch?v=rlEVNVBEjkg
ONYX will not be held responsible for incorrect sizing.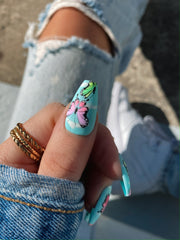 Cloud + Butterflies Press-ons