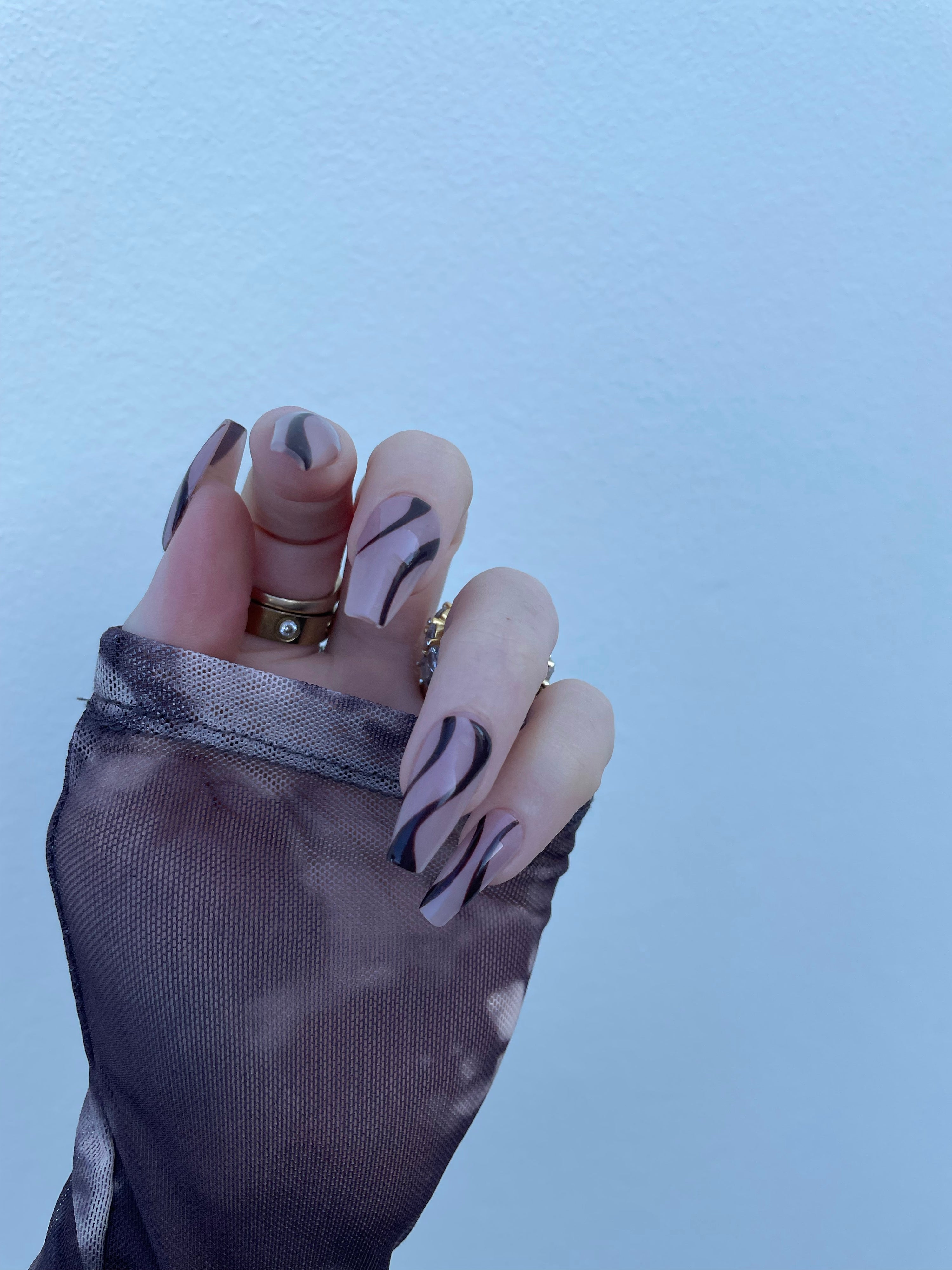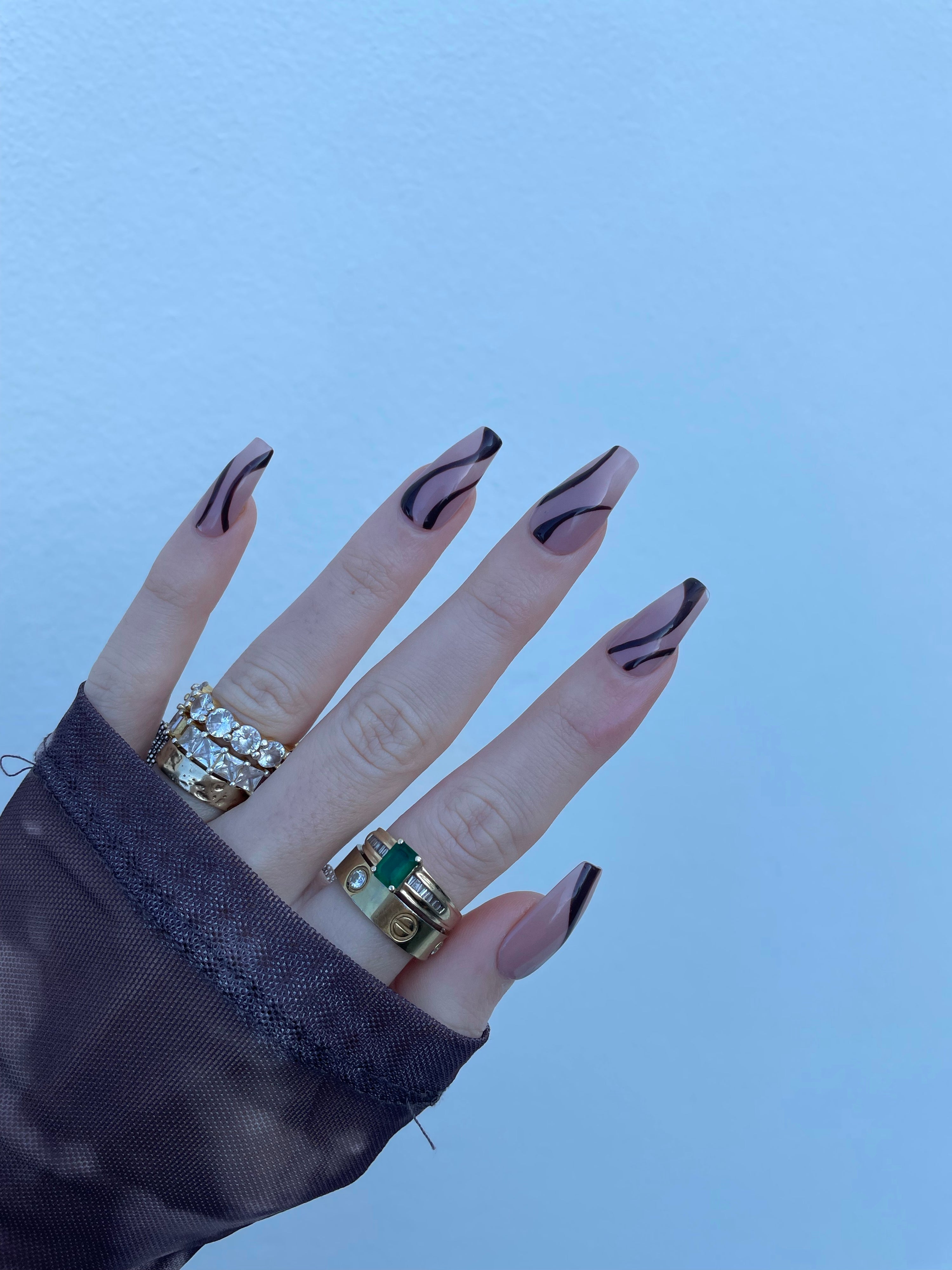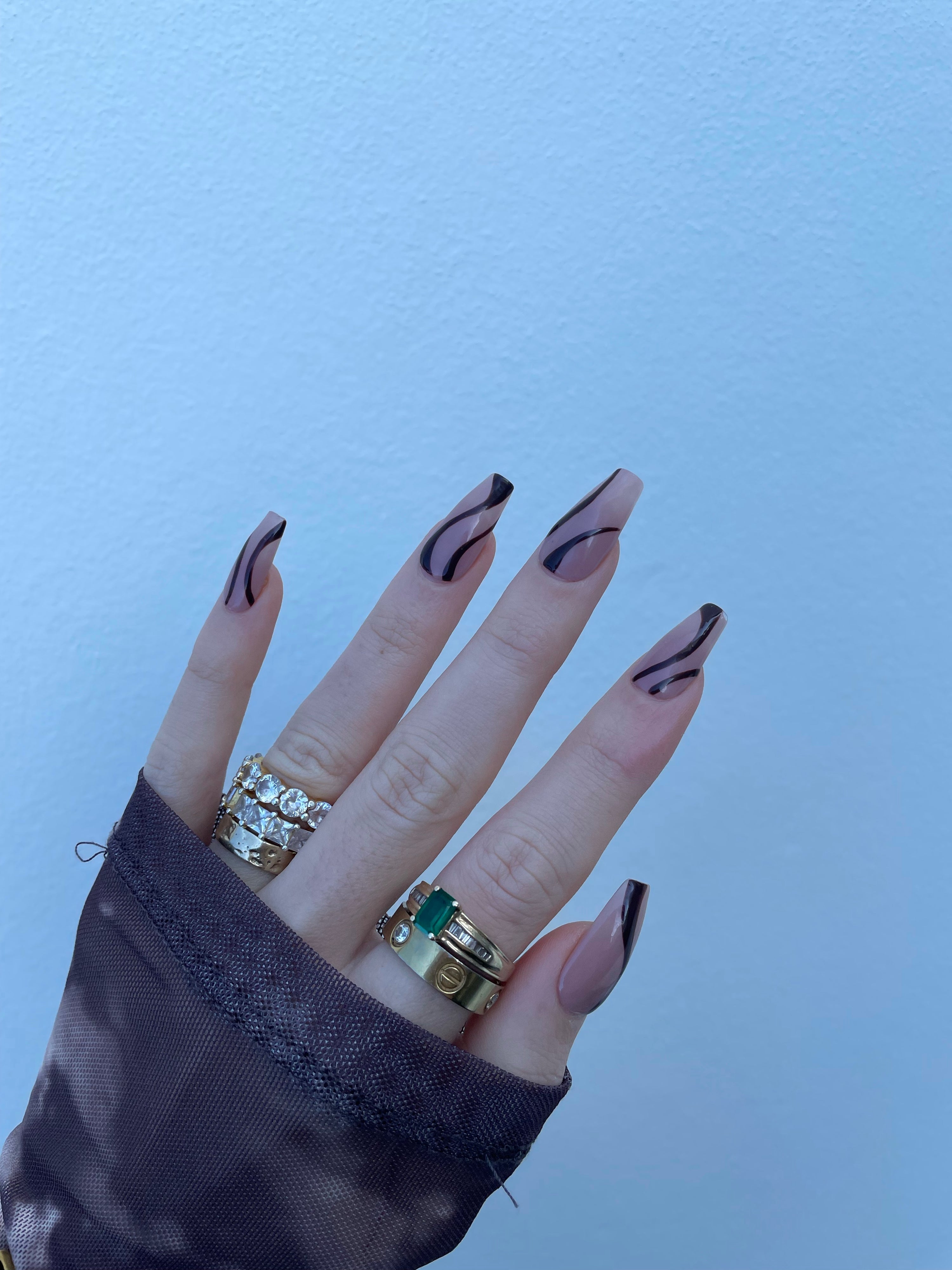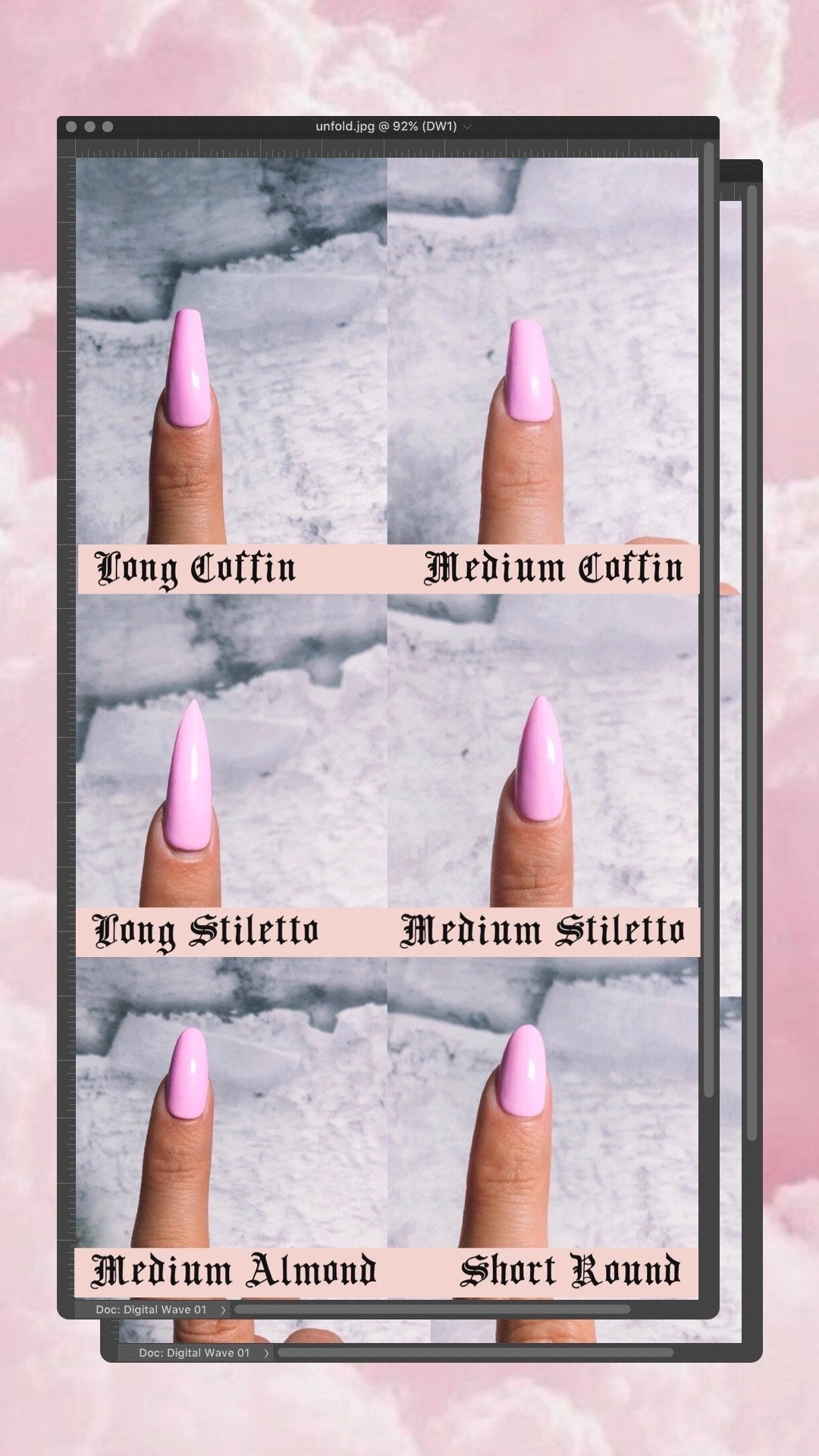 LOCKDOWN SPECIAL - Minimal swirls
Lockdown sucks we know! 
You can pick what ever colours you like for this design.  

Here's how it's going to work-
1. We get in contact with to confirm the details of your order. Eg. colour combos ect.

2. We post you a sizing kit (if you have purchased before don't stress we have your sizes saved) 
3. You give us your sizes. 
4. We will make your custom press ons. 
ALLOW 5 BUSINESS DAYS FOR PRODUCTION. 

5. You carefully follow our application instructions and booooom bby you're all kitted out with your new custom press ons!! 
Hand-painted with love.
This kit includes: 
10x custom made press-on nails to fit your nails

1 nail file/buffer

1 premium adhesive glue (upto 2 weeks wear)

OR

Adhesive glue tabs (upto 2 days wear)

Alcohol preparation swabs

1x wooden cuticle pusher

Preparation and Aftercare instructions
ONYX will not be held responsible for incorrect sizing.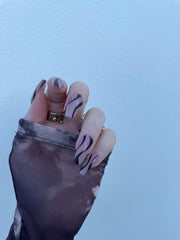 LOCKDOWN SPECIAL - Minimal swirls