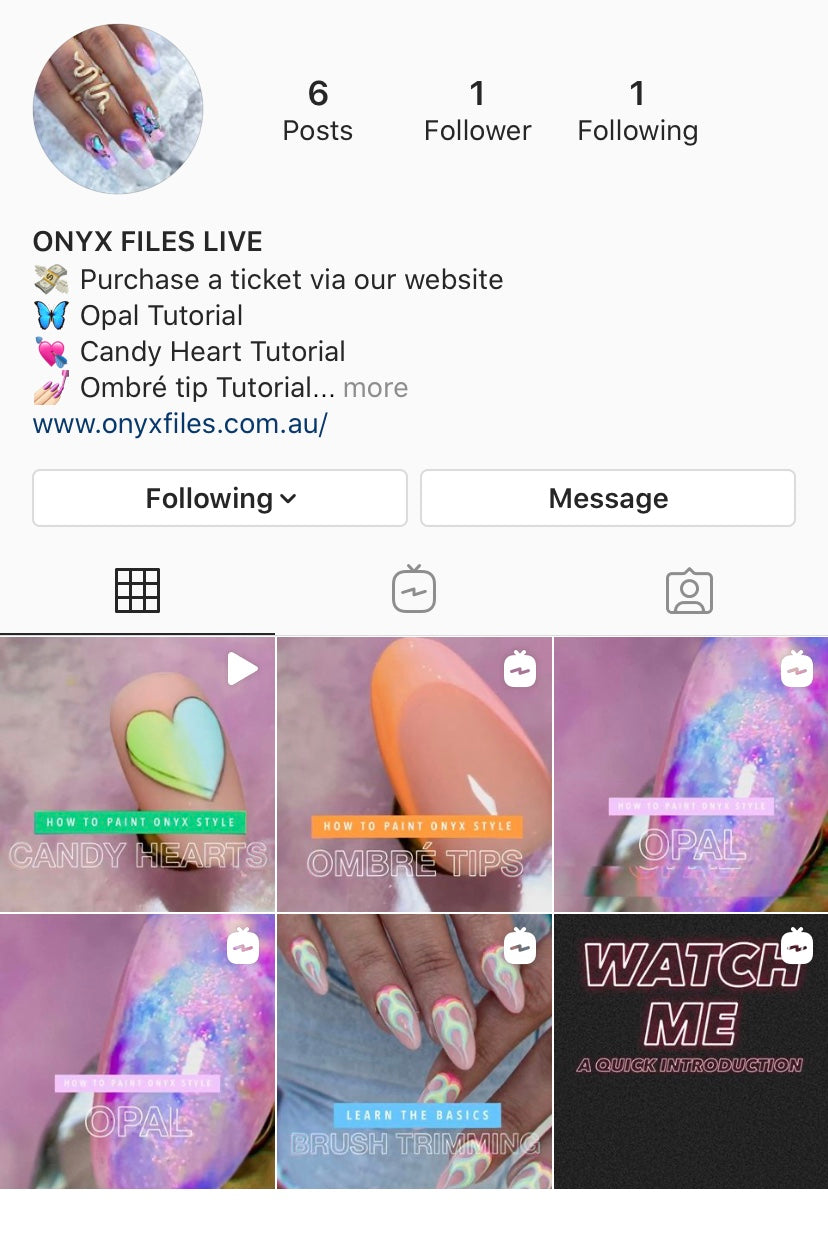 Purchase a ticket to our iconic Masterclass!

Learn our salon friendly techniques, ONYX style.

We will be teaching our techniques to create-

The besssssst opal technique.

The crispest, smoothest vertical ombre French tips.

And last but not least, our iconic ombre candy hearts!

 We will break down every technique into depth, explain our thought processes behind our designs. 

Butttt wait it gets better... we will hook you up with The Gel Bottle Australia, ONYX FILES online store and Get Buffed Pro discount codes!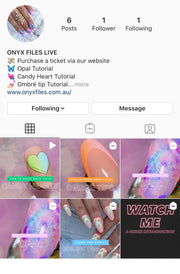 Masterclass- 3 for $30